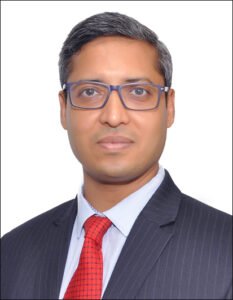 EDUCATION
Bachelor of Law
Chartered Accountant – ICAI
DISA
Investment Advisor (Level 2) Certification – NISM
AREAS OF EXPERTISE
Direct Tax
Litigation Support
INDUSTRY EXPERTISE
Manufacturing
Real Estate
Automobiles
Neelesh Khandelwal
PRACTICE HEAD – DIRECT TAX
Neelesh has been in practice since 1996 and helms the Direct Tax practice at Shah Khandelwal Jain & Associates, leading the firm alongside his brother, Ashish.
His expertise lies in handling Direct Tax, International tax, Transfer pricing engagements and Litigation.
Neelesh specializes in formulating litigation support strategy for various Corporates in relation to their Direct Tax and Transfer pricing matters and representing clients before various Revenue authorities.
He has managed several large engagements in India across diverse industry verticals like Manufacturing, Real Estate, and Automobiles etc.
Many cases argued by him have been reported in various tax journals.
He has handled complex litigation matters including those concerning search, survey & settlement commission. He regularly appears for appeal matters in the tribunal & before appellate authorities. He has also executed various structuring assignments for the Real Estate Sector.
Has been in the past:
Managing Committee member of Pune Branch of ICAI
Past President of the Pune Chartered Accountants Society
Managing Committee member of the ITAT Pune Bar Association.
President of Poona Midtown Round Table 65