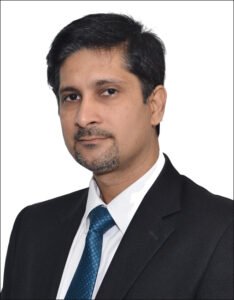 EDUCATION
Chartered Accountant – ICAI
Bachelor of Law
AREAS OF EXPERTISE
International Tax
Litigation Support
Direct Tax
FEMA
INDUSTRY EXPERTISE
Manufacturing
Infrastructure
Automobile
Software
Rajiv Thakkar
Director-Direct Tax
Rajiv has been in practice since 2007 and is currently a Director in the Direct Tax team at Shah Khandelwal Jain & Associates.
He has a vast experience in International Tax, Domestic Tax, Litigation and Compliance.
He has worked with large tax and accounting firms including two of the 'Big Four'.
Rajiv has been part of core team managing important client relationships and setting up best practices in client service, conducting technical training sessions and peer reviews.
He advises Indian and multinational clients in the areas of Corporate tax, International tax and FEMA on issues including tax planning, cross border transactions, taxation of foreign enterprises in India and tax litigation.
He has contributed to various articles and has been a speaker at numerous Chartered Accountants' seminars.
Rajiv routinely represents corporates before appellate authorities and serves as the Engagement Leader on corporate due diligence exercises for leading manufacturing companies.